Fontana dairy products have been synonymous with quality for decades and the varied products we offer. Meet our assortment.
Our Products.
100% Natural.
The main activity of the factory for milk processing Fontana is the production of fermented products from unsterilized, homogenized and seperatized milk with medium and long-term (yogurt, yogurt, ajran, butter, cheese white Balkfet, cheese krishka, kashkaval, curd).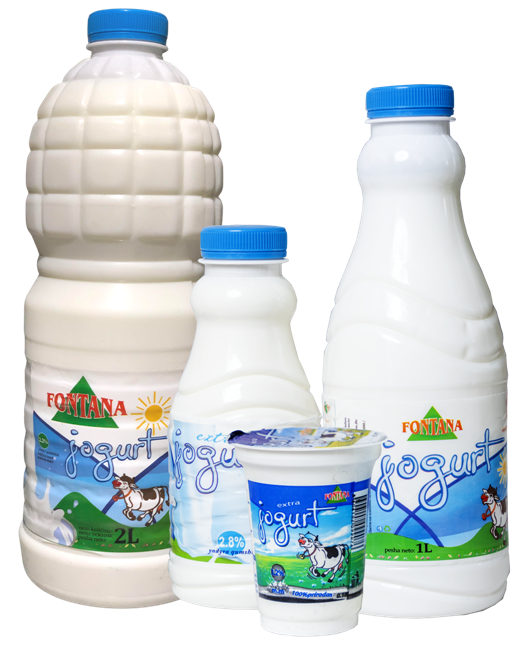 Made from the milk of untouched pastures in the fields of Presevo Valley, it is our best-selling product that brings natural freshness to your table and complements a delicious meal.
Traditional and refreshing drink that is considered to be an excellent source of beneficial bacteria necessary for a proper human digestive system, so its consumption is recommended.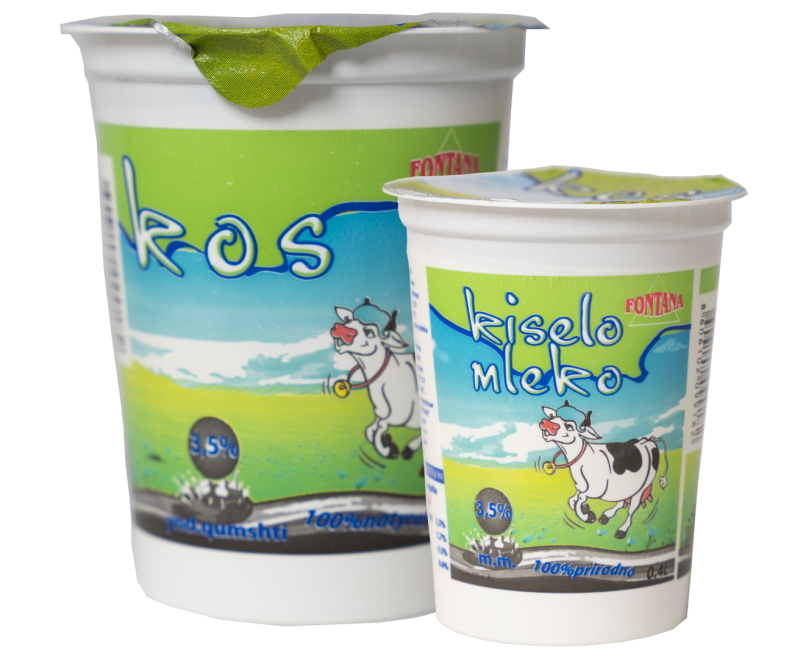 It is considered as one of the healthiest products and with its white color and irresistible taste is valued in one of the most impressive places in the group of food products.
The high quality of the drained yoghurt is as a result of the great use of fresh and natural milk, the tireless work of our farmers, and the production team. In the Albanian tradition it is used for pickles in seasonal time.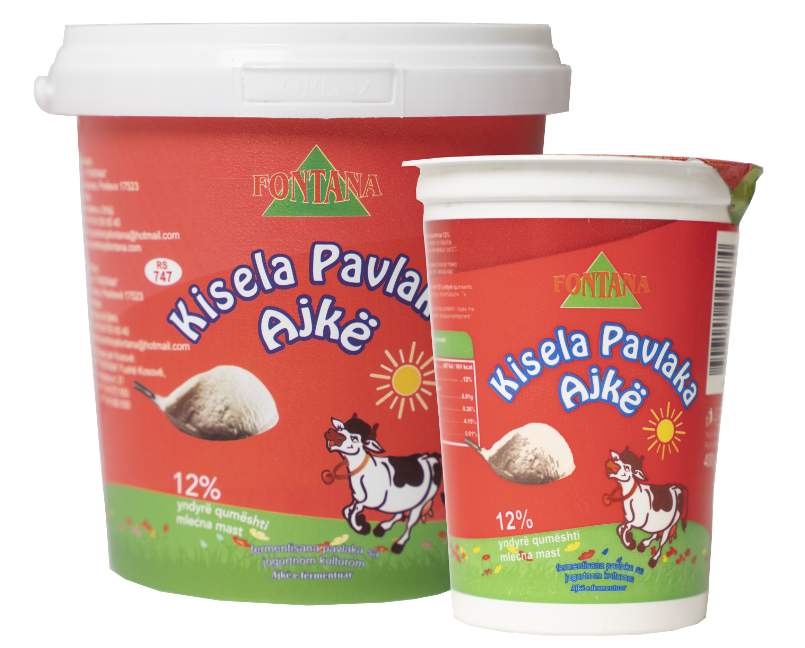 Cream is an essential ingredient in many cakes and other foods. In this form, it has a high milk fat content and lower protein content compared to milk.
White cheese – Feta is soft cheese 100% made from cow's milk with the highest quality, according to a recipe very carefully chosen. It is prepared by the ultra – filtration system (entry and exit of milk and dry matter). It is perfect for preparing appetizers, various salads, pies, etc.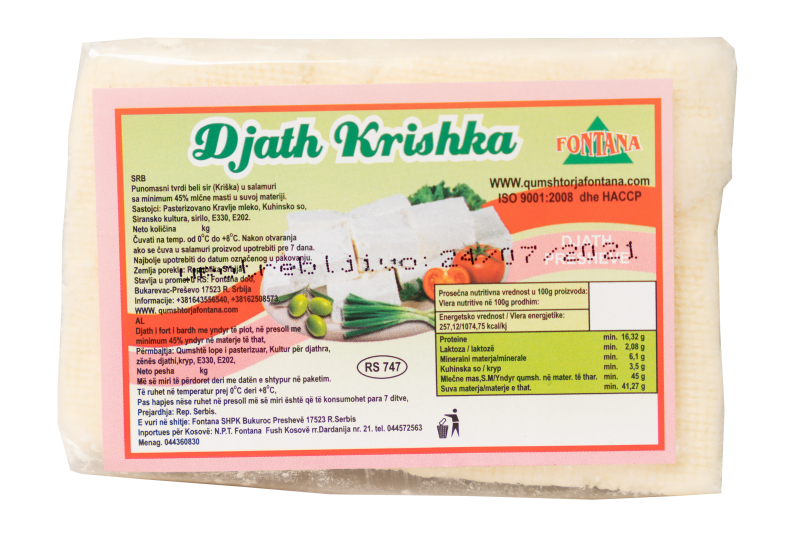 It is a traditional cheese that was also made by our ancestors, very tasty with full fat, which is a precious gem from all our dairy products. It is an excellent ingredient in salads and appetizers due to its strong structure that enables easy cutting. Also, its packaging is vacuumed.
Our kashkaval belonged to the group of semi-solid yellow cheeses with full fat. It is prepared from cow's milk and has a very pleasant taste. It is also used to prepare appetizers, sandwiches and hot pizzas.
The products of the milk processing factory Fontana will satisfy the whole family, especially your children, and will enrich the table with the highest quality food.